---
What is Radio Mediterranée?
Radio Méditerranée is an exchange project with young people from 6 different countries ( Algeria, Morocco, Portugal, France, Germany, and The Netherlands) who discuss and exchange the situation of migration in the different countries. During the project, they will meet migrants and organisations and actors, who are working with migrants in order to create content (podcasts, videos, articles, graphics, etc.). The goal is to give migrants a voice and to raise awareness for the situation of migrants in Europe and North Africa.
The project is organised already 3 times ( Tanger in 2017, Lisbon in 2019 and Marseille in 2022) and will be organised every year in another city. The next edition will be in 2023 in Oran (Algeria).
The project is a cooperation between Maroc Art´chimiste (Morocco), Graine de Paix ( Algeria), Faisca Voadora (Portugal), Peuple et Culture (France), Stichting Schoolclash (Netherlands) and Clash! Exchange and Learning (Germany). Radio Mediterranée is funded by ERASMUS+ and the German- French Youth Office.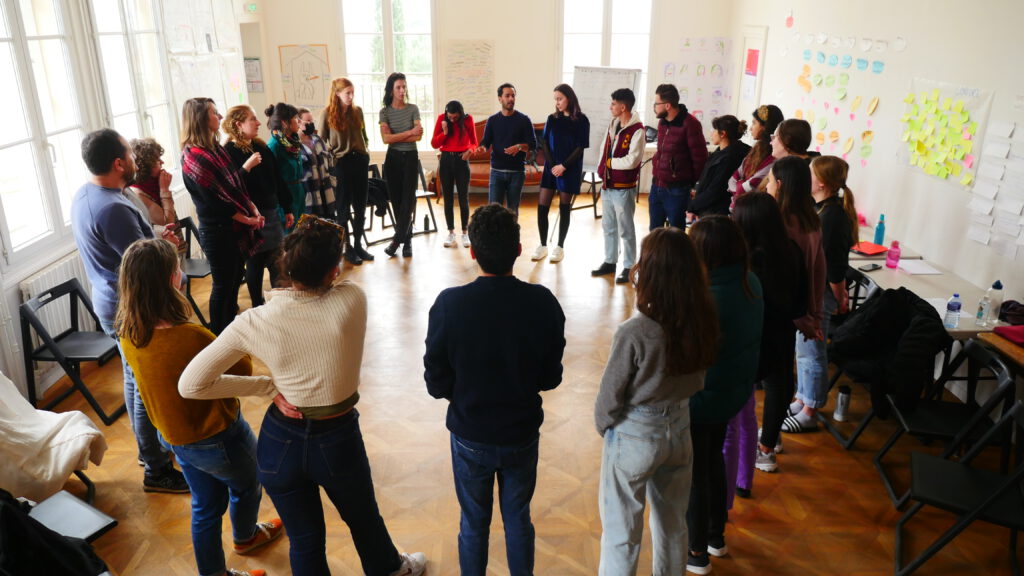 Qu'est-ce qu'est Radio Mediterranée?
Des jeunes d'Algérie, du Maroc, de France, du Portugal, des Pays-Bas et d'Allemagne travaillent ensemble durant une semaine sur la thématique des migrations et contribuent à Radio Méditerranée. Les médias évoquent continuellement les personnes migrantes arrivées en Europe ; ce projet propose de changer de point de vue et de regarder vers la Méditerranée : interroger le fait migratoire et la vie des personnes migrantes dans les pays partenaires.
Les jeunes réalisent différents supports médiatiques reprenant leurs interviews et recherches. A travers la radio, les articles, les photos les vidéos et le dessin, ces jeunes journalistes et/ou citoyen.ne.s engagé.e.s tentent d'apporter un autre point de vue sur cette thématique importante en Europe, en Afrique et en Méditerranée.
Radio Meditérranée est coordonné par Schoolclash (Allemagne), Maroc Art'chimiste (Maroc), Graine de Paix (Algérie), Associação Faísca Voadora (Portugal), Stitching Schoolclash (Pays-Bas) et Peuple et Culture (France) et soutenu financièrement par le programme Erasmus+ et l'Office franco-allemand pour la Jeunesse (OFAJ)
2016 : Tanger (Maroc)
2019 : Almada (Portugal)
2022 : Marseille (France)
2023 : Berlin (Allemagne)